Get your hands in the mud
Ever thought about creating your own sculpture?
Sculpting is very therapeutic and much more fun than just pottery or ceramics. It stimulates the imagination and opens the heart and mind to endless possibilities which reduces stress.
You will suprise yourself with your inner creative genius as you create an original sculpture to decorate your home in a relaxing gallery in Brisbane.
Sculpture classes are a hands on experience in small groups with lots of personal attention where you can let your creativity run wild. All you have to do is show up, switch off and enjoy!
Join our fun community and take the journey to serenity. No experience necessary, everyone can do it.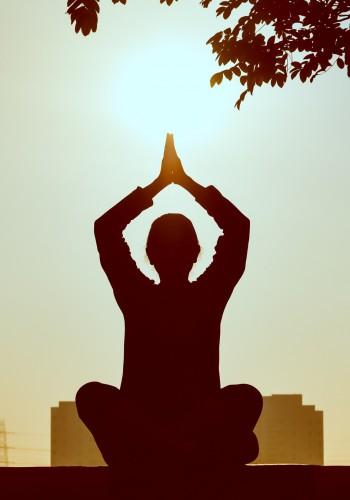 What sculpture will you create?
Get in touch with your inner creative genius and join our clay sculpture class today! You will learn all the techniques you need to sculpt anything your heart desires. All of these are actual student sculptures. Check out even more of the students art.
Clay is such a versatile material, you can create anything you want with it. If you want to get into pottery but desire something a little more creative and inspiring than plain pottery, then this is the class for you.  
Check out some of these hand made pottery pieces crafted by students during the classes.
People dotted around the room, all concentrating on their own work, music is playing, kindly banter and encouragement flow back and forth. Always Georgette is there , moving in with... read more gentle support and step by step guidance. We laugh at our work, our own special masterpiece of mud. You become friends with what you are making! The atmosphere is so relaxing, everyday problems are reduced to "Does this ear look right to you?" You are a child again!!

sal smith


October 20, 2020

The first sculpture you make is a human head. You are able to personalise it to include any features you find interesting (different hair, eyes, etc). Georgette makes sure you... read more learn foundation skills as well as ending up with a sculpture you are proud of. The next sculpture is your choice. Because these are large sculptures and you are learning new skills it does take many weeks to finish your first project.

Nicole Wickham


October 22, 2020

Discovering clay sculpture classes with Georgette has been a fantastic opportunity to challenge my creative mind and embrace a super fun art form. As a beginner, Georgette's "can do" hands-on... read more teaching technique gives me the confidence to bring a lump of clay to life. The studio's "no stress" atmosphere is lighthearted and socially aware of personal space. Time shared with my fellow sculpting students, who's works are inspiring, is an enriching part of my week and excellent value for the tuition.

Donna-Marie Gilpin


September 11, 2020

Georgette began by introducing me to the basics of sculpture. Over several weeks we worked on a life-sized head. Georgette assured me I would eventually produce a sculpture I would... read more be happy with. Georgette was right. I was amazed at what had been achieved. My second sculpture was one of personal choice. It was more hands-on as I had gained confidence. Although the students may be at different stages of their sculpting, Georgette was able to move seamlessly between each person with appropriate guidance, helpful suggestions or words of encouragement. I highly recommend Georgette as a teacher of sculpting.

Fay Harper


February 25, 2021

I love going to my sculpture class with Georgette for several reasons. It really is relaxing and enjoyable. Georgette is fantastic with a fabulous mixture of humour and expertise... read more she encourages us all to produce some wonderful sculptures. I am in awe of the works that other people are undertaking and look forward to continuing and advancing my sculpture skills. As an added bonus everyone is welcoming and friendly and inclusive. But at the same time, you can relax and just zone out playing in clay! Thoroughly recommended.

Janet Williams


January 4, 2021

A few years ago I created my beautiful sculpture in Georgette's class which I'm really proud of. Recently my cat (whilst trying to catch a gekko!) knocked her on the... read more floor. Georgette was amazing in helping to restore her back to her former beauty. Such a talented lady!!

Cherry Wills


April 28, 2021
Students learn the practical aspects of clay sculpture from the foundation up. Guided by Georgette, students learn how to construct a solid clay base, develop the piece into a rough form, then to sculpt the clay into an image or composition of the student's choosing. The skills learned in the early stages form the basis upon which anyone is able to use their own creativity to create an original work of art which surpasses any form of pottery or ceramics. All materials are supplied for the tuition.
Georgette is an accredited TAFE teacher who has tought sculpture for over 20 years for all levels from beginners wanting to try something new to advanced practitioners wanting to learn a new skill or develop their practice.


Tranquillity and Harmony
In today's society, everything seems to be controlled by deadlines and pressure to perform, both at home and in the workplace. When under stress we self – medicate with food, alcohol, coffee and cigarettes.  Living on adrenalin we then become irritable, inefficient, complaining and have trouble with sleep.  A growing number of people, from housewives to professional workers are finding the need to relax and find an outlet for their emotions to be a necessity. More and more people are finding such an escape from the every day pressures.
Every Thursday, for three hours, they find their way to a beautiful relaxing, Feng Shui Garden In Birkdale, where they relax in good company and learn the art of sculpting. People from all around Australia, the US and England have taken the sculpting courses, where they are tutored by Brisbane Sculptor Georgette Schwantes.
Some of the students have found that the beautiful surrounding and good company are so therapeutic, they keep returning for several years. The very act of creating something that they can treasure from a block of clay, gives them a wonderful sense of achievement. The garden surroundings and the company of like minded people has proven to be a creative panacea to the world in which they live.
Every year, students have the possibility to display their work at the annual Exhibition event where local judges present awards. See the amazing sculptures that have won prizes at past years' exhibitions.

Classes are three hours and are held every Thursday morning (9am-12pm), afternoon (1pm-4pm) and evening (6pm-9pm).
A typical eight week tuition block of sculpting includes one 3 hour session per week over eight weeks. Tuition blocks start whenever you want and run for 8 consecutive weeks.
Price is $500 for an 8 week tuition block, with all materials and tools included, excluding colouring.
Give the perfect Gift to your loved one. Treat them to a Gift Voucher for sculpture classes0